OUR LINKS:
Sithijaya Media Organization
Back to Sithijaya Home Page RICHARD MEMMORIAL PAGES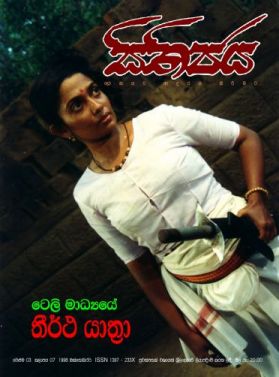 SITHIJAYA MONTHLY MAGAZINE


We are currently publishing a monthly magazine in Sinhala language. If you are interested please do contact us. You can be a subscriber without much delay. You can obtain any of our recent publications with special discounts plus free of postal charges. The covers of some of our publications are displayed in this page.
EDITORS COMMITTEE
SITHIJAYA MONTHLY MAGAZINE
SITHIJAYA MEDIA ORGANIZATION
15th of May 1998

OUR E-MAIL ADDRESS
sithijaya@yahoo.com